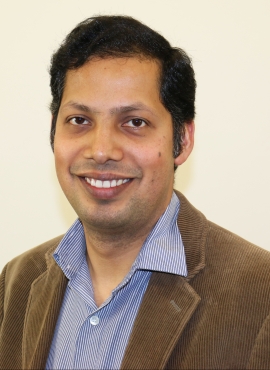 Associate Professor
H. Milton Stewart School of Industrial & Systems Engineering
Georgia Institute of Technology

Background
Research Interests
My research is in discrete optimization, approximation algorithms, convex optimization. My publications.
Professional Activities
Associate Editor: Mathematical Programming, Operations Research, SIAM Journal of Discrete Mathematics.
Organized Bellairs Workshop on Approximation Algorithms, 2011.
On Program Committees of ITCS 2019, STOC 2017, SODA 2016, RANDOM 2015, MFCS 2014, FOCS 2013, APPROX 2013 , TAMC 2013, SODA 2010, SIAM Conference on Discrete Mathematics 2010.
 
Contact

Email: mohit.singh@isye.gatech.edu