The Beara Peninsula (South Side)

---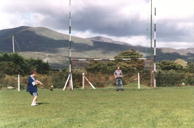 Hurling is one of the biggest sports in Ireland. I saw the championship game on television when I was in Dublin in which Clare beat Tipperary with a last-second score. It was a very exciting game even though I was blissfully ignorant of most of the rules of the game. Through my naive American eyes, it seemed a cross between Lacross, Field Hockey, and Hit the Guy in the Head With a Big Stick Until He No Longer Has the Ball and You Do and Then Try Not to be Hit Yourself - BALL
---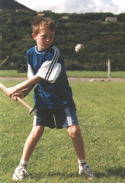 The father and son did their best to explain and demonstrate the game to me. They did not at any time attempt to hit me or anyone else with the stick (Called a Hurlee)
---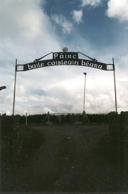 The field where I met these people was just outside of the town Castletownbeara. You see, they can't write English good like me. They need someone to learn them how to do it good.
---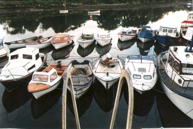 Castletownbeara is the largest fishing port in Ireland, and the second largest natural port in the world. I think that this is where I took this photo, but I'm not sure. Hold on a sec and I'll figure it out.
---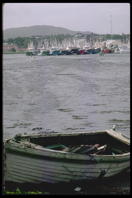 Another view of the harbor.
---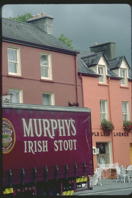 This is a clipped view of the town of Glengarriff.
---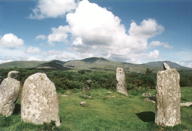 These standing stones are a few miles outside Castletownbeara as you're coming from Allihies. True to my form, I took the insanely steep and rocky footpath-only route on my bike from A to C, and I'm amazed I didn't destroy the bike or myself on the way down the mountain pass.
---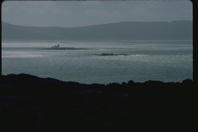 When I biked from Castletownbeara, the weather was very windy and threatening, but it didn't hit me very hard until the next day. See how scary this looks?