People I Met
---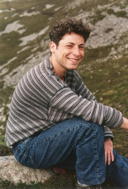 ---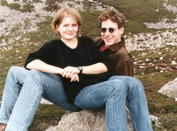 Diana (or Diane, I've seen it spelled two different ways) and Henrick. These are future doctors from Germany, so watch out. If you ever find yourself in Bonn needing a triple bypass you may find yourself anesthesized and staring one of these folks in the face. Be nice!
---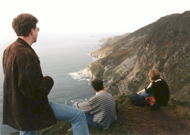 ---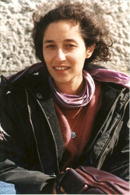 ---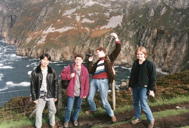 ---

Shane MacGowan. For many years, he was the lead singer for the Pogues. He now is playing with "The Popes" after having split with "The Pogues" in 1991. He has a new album out which I am trying to get, but it's only available as an import and I can't find it! I did not take this photo, I stole it fair and square from the Irish Times online edition.
---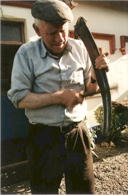 Teddy lives near Lauragh on the Beara peninsula. He eagerly posed for some photos. At no point did I feel threatened. Although he was wielding a sharpened scythe, he only cut grass with it - not tourists.
---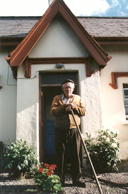 ---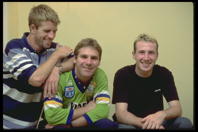 ---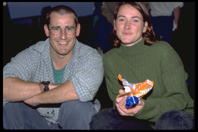 ---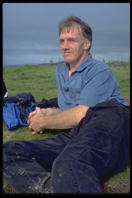 ---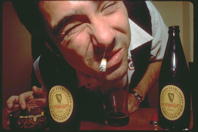 ---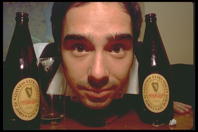 ---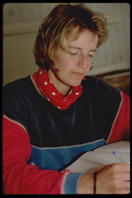 ---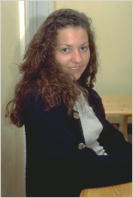 ---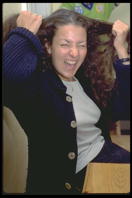 ---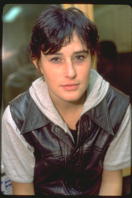 ---