England and Northern Ireland
---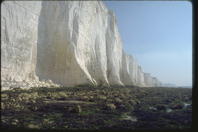 These are NOT the Cliffs of Dover, and I'm sure that they are sick of hearing it, so don't even say it. These are the Seven Sisters, which are a bit west of Dover. I would have hiked further along the cliffs but I was afraid of the tide - mainly, I was worried about tide coming in unexpectedly and killing me. In fact, even as I'm seated at my desk in Atlanta, I'm still worried about the tide coming in and drowning me. I find myself looking outside every few minutes to make sure I'm okay.
---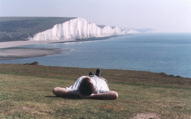 Me again - trying to look casual.
---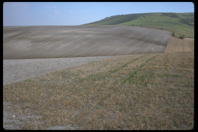 This was along the South Downs Way. I rented a bike in Brighton for a few days to see the English countryside. The bike I has was very bad, so it was difficult biking, and I eventually lost the trail, but it was cool when things were going smoothly.
---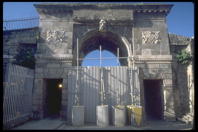 This is an entrance to the old section of Derry, Northern Ireland.